Because I am celebrating my 10 year anniversary as a Digital Scrapbook Designer I have asked my CT ladies to come up with their TOP 10 of scrapkits that they liked most to work with. Out of their TOP 10's I have made this TOP 10 of best scrapkits for you.
You can purchase this TOP 10 with 10 Mega Kits for only $10.00.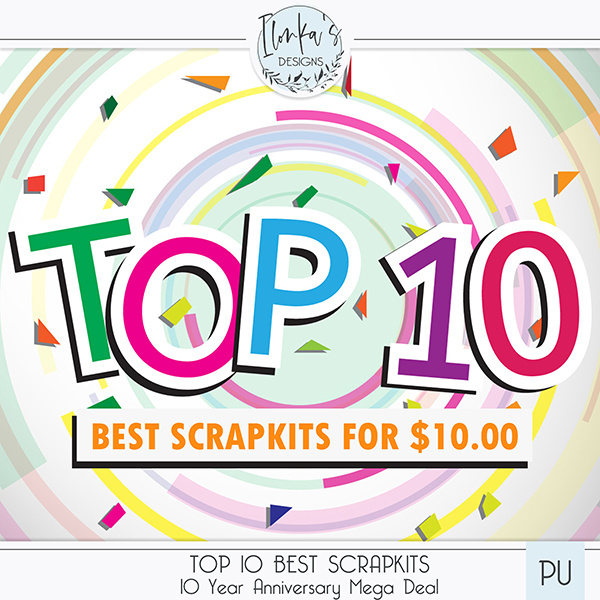 This is the TOP 10 Best Scrapkits
Well, let me tell you a secret, actually you will get 11 Mega Kits in this TOP 10. My CT ladies loved both "Winterland" scrapkits just as must, so I just added them both.