Our world has turned upside down in just a short period of time due to the Corona Virus. People are asked or even forced to stay in their homes and to avoid contact with other people as much as possible. The Netherlands is not completely in lock-down (yet), but bars, restaurants, schools and more and more stores are closed and we all don't know how long it will take. This uncertainty can drive us crazy.
Besides working from home I love to spend my time on designing now even more, I am so happy to have designing as a hobby, so I won't get bored so quickly now and I hope I make other people happy with my designs.
To also help you to get you through the days I have designed a scrapkit for you and it's free. I have named it "From Holland With Love", the colors are Dutch Blue. Because we are all dealing with the same situation right now, wherever you live, I think we are more united than ever and wanted to sent my love to you all, so "From Holland With Love".
You can click on the image to download the kit.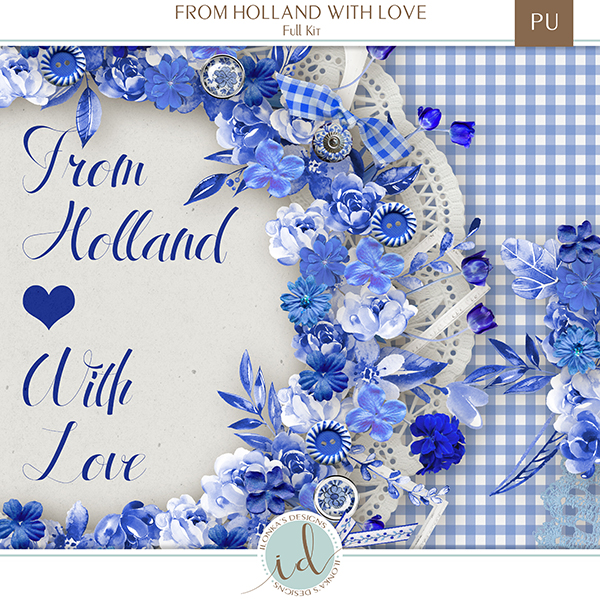 Let's also do a challenge!
Create a layout with this scrapkit and sent it to: ilonkasdesigns@gmail.com before March 31, I will pick one winner on April 1st (no joke). The winner will get a $15.00 coupon to spend in one of my stores.
Let's unite, let's scrap together!
Continue Reading

"From Holland With Love & Challenge"